About Us
Learning should be fun
A beautiful purpose-built early learning centre for Morningside and Balmoral. Making learning fun for your young family!
Little + Co Early Learning is a beautiful new and purpose-built centre, owned and operated by locals. We are situated in the Morningside and Balmoral neighbourhoods and opened in November 2018.
Little + Co Early Learning evolved from our dream to create an inspiring and evolutionary learning environment for our own young family and we are excited to offer this to your family too.
Our centre will be small scale – featuring just 86 places over 5 rooms, from 6 months to school age and led by a passionate, highly professional director.
We are excited to offer our stimulating play based curriculum, featuring bush kindy programming, an exclusive, quality music curriculum by local music school Wee Make Music, yoga classes and excursions. Our fully qualified, in-house chef is already preparing a varied and nutritious menu to tempt little taste buds and a communal eating area is a special feature of our service. For younger children, all nappies are provided. We are curating unique and bespoke resources to stimulate young minds and bodies.
Little + Co is proud to be independent and locally owned and operated. We are dedicated to providing a high-quality educational and care service that sets the benchmark in our local area. We are focussed on providing children with rich and meaningful educational experiences in a considered and purposeful environment. We pride ourselves on clear and personal communication.
We're all about little people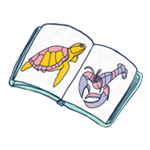 Qualified educators, progressive programming
Professional educators will be delivering our high quality and progressive educational curriculum and care services to your child. We are also partnering with well-known local educators (such as Wee Make Music) to facilitate specialist programming at Little + Co.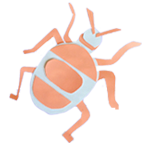 We believe that children should have plentiful opportunities to explore and learn in the natural environment. We offer a wonderful playscape on premises and utilise the local bush and parkland to foster a respect for and appreciation of the natural environment and encourage physical activity. Let's get to it!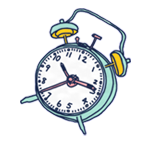 We understand the challenges of being a working parent. You will be able to rest assured knowing your little person is being provided with nutritional and interesting meals prepared by a qualified chef together with a complete nappy service and electronic access to your child's programme at Little + Co.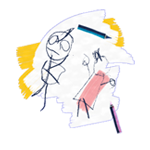 As proud locals, we are passionate about supporting and building strong ties with the community. Our Centre is ideally situated close to a range of wonderful community facilities, and we look forward to getting the little people in our care out and about in the neighbourhood through walking excursions. Those who are too little to walk won't miss out on the valuable learning that can take place in the local community either, as we will have specialised prams at our disposal.
Through Little + Co, we want to offer local families additional opportunities to meet, make new friends and learn more about child development and education. We love supporting local businesses and working in conjunction with the local education community. Watch for many interesting initiatives in this space!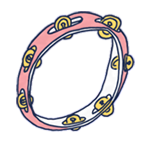 We believe in building strong parent partnership and key to that is effective communication across a range of mediums. Parents and carers are welcome to visit, call or email us directly.
Professional and respectful communication regarding your child's education and care and the activities across our service will be provided both verbally and in writing. A quality electronic platform will be provided, as well as good old fashioned weekly classroom news reports. Stay tuned!
Register your little loved one with us today!